Why Wait For The Weekend?
The Market on Thursday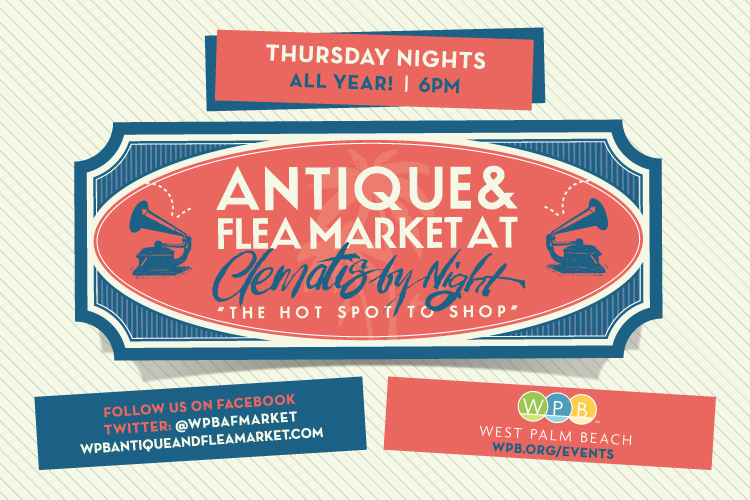 You don't have to wait until the weekend for great finds! Stop by the Thursday Market with Clematis By Night in downtown West Palm Beach! The Thursday market opens at 6pm.
If you are interested in becoming a vendor at the Thursday Market, Click Here!